G42330A – Legendary Release Certified Angus Beef® Corned Beef Puck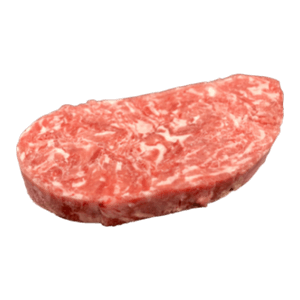 Features and Benefits
The secret to the Gary's QuickSteak® Corned Beef is the release process on the grill. Easily break apart or defrost the amount required for your recipe. The meat slices separate into lean, tender and juicy slices on the grill in seconds. Gary's QuickSteak® delivers on flavor and profit and will please your grill cooks and customers equally!
Boost your grill productivity with Gary's QuickSteak® products. You will see measurable savings with less waste, labor and menu planning. Expand your sandwich menu with a variety of recipe options such as corned beef hash, corned beef and sauerkraut pizza, or Reuben sandwiches!
• Hearty taste of Corned Beef
• Lean and juicy slices with a tender bite
• Versatile Menu Use
• No gristle or sinew
• No MSG or Soy
Cooking Instructions:
Our products cook best on a flat top grill pre-heated to 350ºF
Place frozen or thawed portion on the grill and add desired seasonings.
As cooking begins flip the portion once.
As the meat slices begin to release; continue to separate with the spatula. Use caution not to over-cook.
Cook until product has reached an internal temperature 165 degrees
Our products can also be easily prepared in a sauté pan, skillet or wok. Pizza and convection ovens may also be used.
Want to Offer This To Your Customers?

6824 J Street
Omaha, Nebraska 68117
402-905-2706
© 2022 Copyright Glenn Valley Foods. All Rights Reserved.